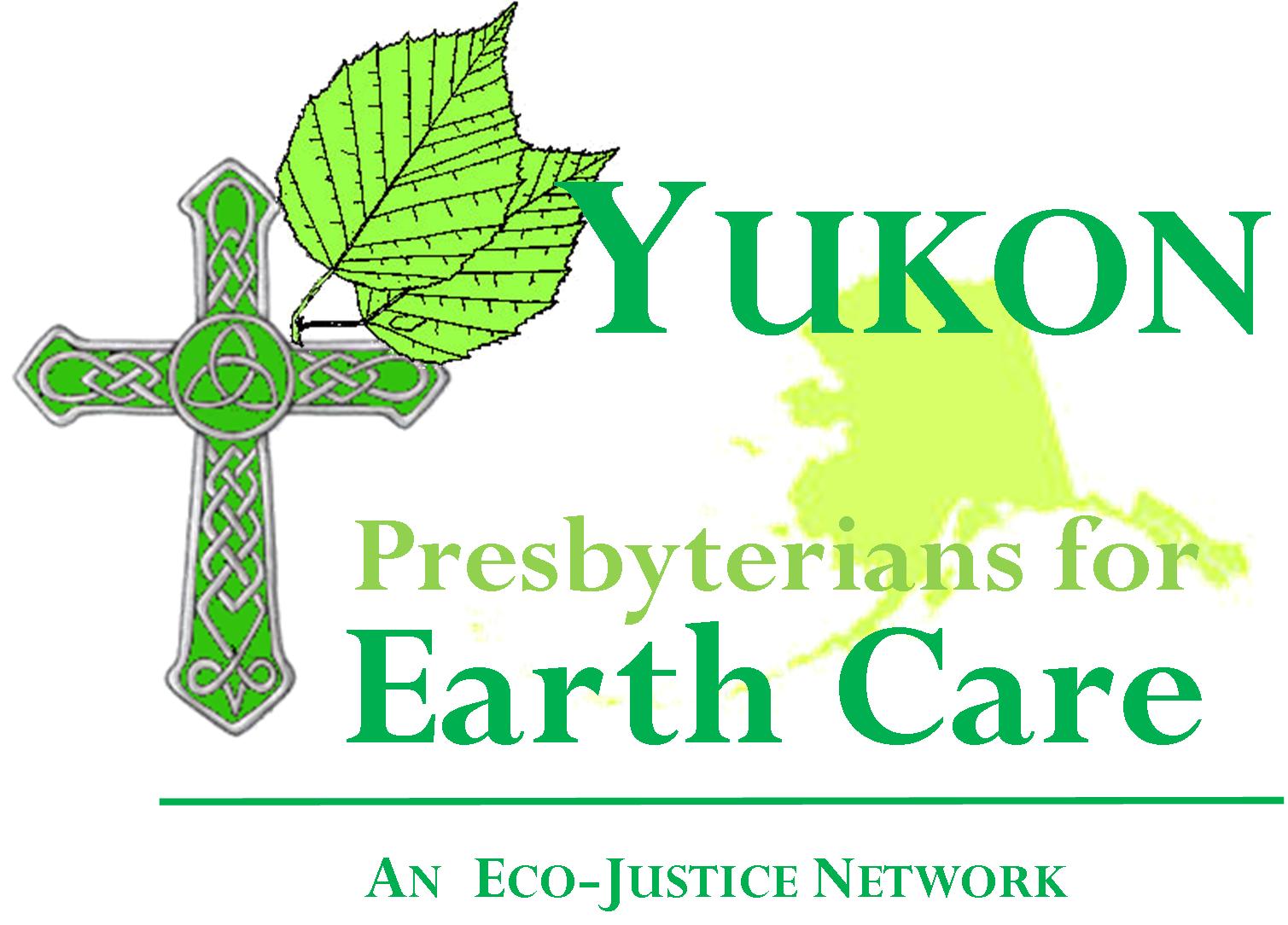 YPEC, or the Yukon Presbyterians for Earth Care, has been meeting for some time. Beginning in October of 2013, however, the group began focusing on two particular goals, hosting a PC(USA) eco-tour on climate change, and encouraging the whole presbytery to make Earth Care an organic part of the presbytery's work. With this vision in mind, the group began talking to others in the presbytery, and others among our ecumenical partners. The result has been a growth in connections, in relationships, and in ministry. These growing connections have helped us discover a number of other ministry opportunities, which is causing us to expand our goals.
Goal 1: To make the ministry of Earth Care an organic part of the presbytery's work.
Goal 2: An Eco-tour for PC(USA) members to see and reflect on signs of climate change.
Goal 3: To endorse Heartland Presbytery's Sustainability Overture to GA
Goal 4: Partnering with ACAT in a study on how to improve St. Lawrence Island Health
Goal 5: We wish to explore the feasibility of beginning a New Worshiping Community
YPEC as an open group
---
We hope the spiritual energy behind this expansion continues. Since October we have had participation from people from seven churches across the presbytery. We would like to involve more of our congregations in this work. Toward that end we offer an open invitation and newcomers are always welcome. Contact the presbytery office at 907-276-0914 or
office@pbyukon.org
to find out when the next monthly meeting is scheduled.